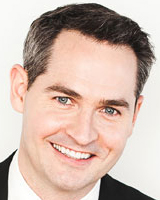 Pat created and hosted the Emmy nominated television show "The Chicago Stand Up Project".
Pat has been invited to The Great American Comedy Festival and Laugh Fest.
In 2013, Pat performed and presented at the Chicago/Midwest Emmy Awards. He was also asked by The Chicago White Sox to write and direct a comedy show with their players. The show, Wild Pitches, was a home run! (their pun, not mine)
Pat developed a special segment for the highly rated "Chicago Countdown New Year's Eve Special 2013" on ABC. He was also asked to help Giordano's Pizza respond to Jon Stewart and The Daily Show's assault on Chicago pizza, resulting in a quick appearance on The Daily Show.
When not traveling the country working comedy clubs or corporate gigs, Pat appears regularly on Sports Talk Live (Comcast), Windy City Live (ABC), Mancow & Good Day Chicago (Fox), WGN Morning News, WGN-Radio & ESPN Radio.