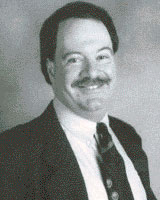 As he examines life, Ken Sevara goes for the jugular—cutting through the hype and telling the truth about living and working in America today. His ability to work clean and remain hilariously funny gives him across the board appeal.
Ken has worked for such prominent organizations as McDonald's, AT&T, Enterprise Rent-a-Car, Ameritech, Deloitte and Touche, Subaru-Isuzu, the FBI, Burger King, the Chicago White Sox and numerous other associations. His impressive background includes appearing on national television shows including the Fox Network, Comedy Central and ESPN.
Ken has also shared the stage with entertainers such as Jerry Seinfeld, Bill Murray, George Carlin, Jay Leno, and Gloria Estefan.